Skinny Food Peanut Butter Barista Syrup 1L
🚚 Next Dispatch:
3pm Every Working Day for Same Day Dispatch
Free Delivery On Orders Over £60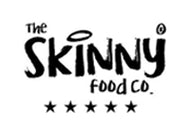 Now you can add that sweet, nutty taste to your coffee or even your hot chocolate, and why not top it with one of our amazing flavoured Peanut Butters too? This is one for the whole family to enjoy, in coffee and hot chocolates! 
Our Barista range is designed to be added to hot drinks such as Coffee, Tea, Hot Chocolate and also great on fruit, baking, shakes, mixers and desserts.
These are much thinner than our Skinny Syrups and are better to mix into liquid than the Skinny Syrups are.
- Gluten Free
- Fat Free
- Zero Calorie 
- Vegan Friendly
- Sugar Free
- Suitable for Diabetics, Children, Keto

Shake well before use. For Coffee add approx 15 ml to every 200ml of liquid.
Storage Conditions
Store in a cool place, away from direct sunlight. Once opened, keep refrigerated and consume within 4 weeks. 
Ways to use
• 15ml portion of the product used as an additive for dishes. Used depending on individual needs, consume immediately after preparation. Separation of phases is natural process. Shake well before using.
Additional Information

Brand: The Skinny Food Co
Product Type: Sugar Free Zero Calorie Syrup
Flavour: Cookie Dough Coffee Syrup
Servings: 210 Servings
Category: Condiment, Diet, Slimming, Weight Loss, Guilt Free, Low Calorie
Suitable for: Anybody, Slimming, Gym, Bodybuilding, Vegan, Vegetarian Friendly
Key Benefits: Replace your favourite sauce with a healthier guilt free alternative
Enjoyed By: Healthy Lifestyle, Low Carb, Low Calorie, Low Fat Diets
Payment & Security
Payment methods
Your payment information is processed securely. We do not store credit card details nor have access to your credit card information.
Skinny Food Peanut Butter Barista Syrup 1L
Product Type: Sugar Free
Pack Size: Single Unit
Flavour: Peanut Butter
Brand: The Skinny Food Co.
Case Size: 1 x 1L
Ingredients
Water, Flavouring, Sweetener (Sucralose), Acid (Lactic), Preservatives (Potassium Sorbate, Sodium Benzoate), Colour (Caramel).
Nutritional Facts
Per 100ml: Energy 16KJ/4Kcal, Fat 0.0g, Of which saturates 0.0g, Carbohydrates 0.1g, Of which sugars 0.0g, Fibre 1.1g, Protein 0.0g, Salt 0.0g.