Bonini Espresso Lungo Capsules 20x10 Nespresso Compatible Pods
£32.99 £49.99
Unavailable
200 servings per case that's £0.16 per serving
🚚 Next Dispatch:
3pm Every Working Day for Same Day Dispatch
Free Delivery On Orders Over £60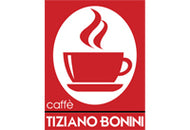 Have you ever been so tired that you needed coffee to make it through your day?
Can you recall a time where you could barely concentrate, work or drive but you needed to stay awake for an important responsibility?
Throughout this day, even coffee couldn't help much as you were only thinking of your bed.
Well, Lungo coffee can help a lot for those days!
This Arabica blend is an espresso or long coffee with hints of dried fruits and cereals in its flavor. Long coffee has more caffeine than regular coffee.
Thus, this exquisite coffee is also a very effective tool to stay alert when it's needed but your body is reluctant.
Compatible with Nespresso coffee machines except the VertuoLine
Payment & Security
Payment methods
Your payment information is processed securely. We do not store credit card details nor have access to your credit card information.
Bonini Espresso Lungo Capsules 20x10 Nespresso Compatible Pods
Drink Type: Black Coffee
Intensity: 4
Brand: Tiziano Bonini
Case Size: 20 x 10
Ingredients
Roast & Ground Coffee