Douwe Egberts Barista Edition Rich Espresso Coffee Beans 2 Cases 16x1Kg
£236.49 £265.50
Unavailable
🚚 Next Dispatch:
3pm Every Working Day for Same Day Dispatch
Free Delivery On Orders Over £60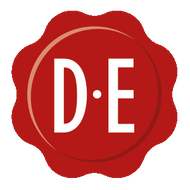 Douwe Egberts Barista Editions Rich Espresso is an intense and full-bodied blend roasted to pack a punch. Ideal for a straight espresso or firm favourites; cappuccino and flat white. This carefully selected blend of 100% arabica coffee beans from South America is dark roasted with notes of sticky treacle and almonds.
Douwe Egberts Barista Editions are made of 100% Rainforest Alliance Certified arabica beans expertly blended and roasted to meet the needs of every barista; to produce incredible full-bodied coffee, serve after serve
How to use
Open the bag just before use and fill the hopper with enough beans to be ground over the next 3-4 hours only. The recommended dosing for a single espresso shot is 7-8g and for a double espresso 14-15g. Always serve the coffee freshly made in appropriate and in pre-warmed cups. To keep these beans at their best, remove air from the coffee bag, roll down, reseal for freshness and keep in a sealed container away from heat and light.
Payment & Security
Payment methods
Your payment information is processed securely. We do not store credit card details nor have access to your credit card information.
This carefully selected blend of 100% arabica coffee beans from South America is dark roasted with notes of sticky treacle and almonds
Douwe Egberts Barista Edition Rich Espresso Coffee Beans 2 Cases 16x1Kg

Pack Size: Case
Brand: Douwe Egberts
Case Size: 16 x 1kg
Ingredients
Dark Roasted 100% Arabica Beans
Ideal coffee for Pin to cup coffee machine
Good company to buy from. Good coffee and good taste
If you like your coffee rich & full flavoured, these are the beans to use. We use them in a bean to cup coffee maker & love the outcome (I always have the machine set on max strength)
Prompt delivery. Good quality coffee beans
Just love it. I am buing this coffe constantly is so delicious
This is our favourite coffee