Douwe Egberts Barista Edition Signature Espresso Coffee Beans 1kg
£15.49 £16.74
Unavailable
🚚 Next Dispatch:
3pm Every Working Day for Same Day Dispatch
Free Delivery On Orders Over £60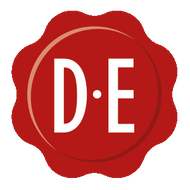 Experience the taste and aromas of Douwe Egberts Barista Editions. The Signature Espresso Blend is a Medium Roast Espresso Coffee blend carefully selected from 100% Rainforest Alliance Certified Arabica coffee beans from Latin America. The rich and aromatic blend is a Medium Dark roast with notes of dark honey and citrus fruits. The carefully selected beans deliver a rich and aromatic coffee, which makes it a genuine all-rounder. Douwe Egberts Barista Signature Espresso medium Roast Beans are ideal for providing silky smooth black and white espresso-based drinks. Easy to use with professional coffee machines.
Douwe Egberts Barista Editions are made of 100% Rainforest Alliance Certified arabica beans expertly blended and roasted to meet the needs of every barista; to produce incredible full-bodied coffee, serve after serve
How to use
Open the bag just before use and fill the hopper with enough beans to be ground over the next 3-4 hours only. The recommended dosing for a single espresso shot is 7-8g and for a double espresso 14-15g. Always serve the coffee freshly made in appropriate and in pre-warmed cups. To keep these beans at their best, remove air from the coffee bag, roll down, reseal for freshness and keep in a sealed container away from heat and light.
Payment & Security
Payment methods
Your payment information is processed securely. We do not store credit card details nor have access to your credit card information.
A real all-rounder. A rich, aromatic blend crafted to deliver silky smooth black-and-white espresso-based drinks.
Douwe Egberts Barista Edition Signature Espresso Coffee Beans 1kg

Pack Size: Single Unit
Brand: Douwe Egberts
Case Size: 1 x 1kg
Ingredients
100% Arabica Beans
The Coffee that I return to again and again
I have used this blend/roast for several years and decided to try a different offering for a period of time.
This is the Coffee that I return to again and again. It is smooth and strong. Some strong coffees can have a bitter edge to them.
Grind the Douwe Egberts Barista Edition Signature Espresso Coffee Beans with a medium grind and it's perfect in a cafetiere. The best coffee comes via the Bialetti Moka Express Aluminium Stovetop Coffee pot.
These bean are amazing after trying this coffee in Greece I decided to get some for home 🏡 now I get to re live my holiday with every cup xx
Very fast delivery, coffee is delicious, delicate taste. Thank you
When I open the package, the smell is already amazing. After I have ground them, I put it in my box with aroma locks. When it is made, the lovely smell feels the whole flat. In the morning, it is excellent on its own, with milk froth, or dairy cream, or sugar added. Since I could not get omnia classic in the UK, I got this coffee recommended, and I am completely and utterly satisfied with it. Come on guys, let's make it popular! Sound mind, sound body!
This product when used with a Burr Grinder, makes lovely smooth but strong coffee.
Many 'strong' coffees are very bitter. This product is the closest that I can find to my favourite Vienesse Blend.
Try it, you will not be disappointed.
Great tasting coffee at a good price