Douwe Egberts Espresso Intense Roast Beans 1kg Bag
🚚 Next Dispatch:
3pm Every Working Day for Same Day Dispatch
Free Delivery On Orders Over £60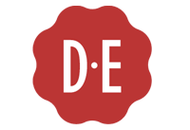 The Douwe Egberts Intense Roast exhumes a rich aroma with undertones of nuttiness. Smooth, full bodied yet well balanced, this blend delivers a coffee which has a sweet rustic flavour, slightly nutty notes with hints of marzipan and Christmas pudding. Seductive and indulgent, the intense rich flavour of this blend oozes through milk based drinks with strong chocolate notes and excellent sweetness.

Intense Selection Espresso consists of 100% Arabica beans and combines a strong body with rich aroma. The dark roasted beans give it a strong, robust flavour, which is particularly suited to cappuccino, white coffee(latte) and small espresso.
Payment & Security
Payment methods
Your payment information is processed securely. We do not store credit card details nor have access to your credit card information.
Douwe Egberts Espresso Intense Roast Beans 1kg Bag
Pack Size: Single Unit
Brand: Douwe Egberts
Case Size: 1 x 1kg
Douwe Egbert Espresso beans
Of all the Douwe Egbert bags we love this one the most. The aroma and taste is smooth and not sharp and sort of acidic. We can recommend it and can gaurantee enjoyment.
Love this coffee in our espresso machine. Good rich flavour, not bitter.
We have been buying this product from this company for some time. Well priced, quickly delivered, spend enough for free delivery. Friends and family always enjoy our coffee.
I keep trying numerous different coffee beans but always end up coming back to this one, consistent taste and quality and a reasonable price.
Excellent product and quick delivery
I asked my favorite coffee shop what beans they use and I've been using them my self at home ever since. Great taste!