Kenco
|

SKU:

KEN-CAPP-TIN-1KG-6
Kenco Cappuccino Instant Coffee Tins 6x1Kg
£107.45 £143.25
Unavailable
402 servings per case that's £0.26 per serving
🚚 Next Dispatch:
3pm Every Working Day for Same Day Dispatch
Free Delivery On Orders Over £60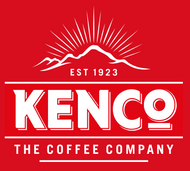 Instant flavoured coffee mix with sugar and skimmed milk powder Creamy & frothy Cappuccino Take time for a Cappuccino Your favourite moment is simply a coffee away.

65% more servings per tin
Tin Size: 6 x 1kg
Servings Per Tin: 67
Payment & Security
Payment methods
Your payment information is processed securely. We do not store credit card details nor have access to your credit card information.
Kenco Cappuccino Instant Coffee Tins 6x1Kg

Pack Size: Case
Drink Type: Cappuccino
Brand: Kenco
Allergen Info: Contains: MILK
Case Size: 6 x 1Kg
Ingredients
Sugar, skimmed
Milk
powder, instant coffee (15%), fully hydrogenated coconut oil, maltodextrin, glucose syrup,
milk
proteins, modified starch, stabilizers (E340, E452), salt, anticaking agent (E551), flavouring, emulsifier (E481)
Allergen Info: Contains: MILK
Nutritional Facts
Average Nutrition
Value Per
Per 100g
Per Serving
(14.8g)
%RI*
Energy
1627Kj / 385 Kcal
241Kj / 57 Kcal
3%
Fat
10g
1.5g
2%
(of which saturates)
9.8g
1.5g
7%
Carbohydrate
59g
9g
3%
(of which sugars)
43g
6.4g
7%
Fibre
3.6g
0.5g
-
Protein
12g
2g
4%
Salt
1.3g
0.19g
3%
*Reference intake of an average adult (8400 Kj / 2000 kcal)
**approx 4-5 teaspoons per serving , approx 67 servings per pack
The box is huge 😄. Thank you for quick delivery.
Will order it again once it runs out. X
Perfect
I have used this company for some time now, never a problem always first class service .thank-you
Love this Cappuccino.
My favourite Cappuccino. Better than any other brand. Great offer from this vendor for bulk buy.
It was lovely to be able to get my coffee this time with a discount, thankyou.
Great coffee selection, great prices too!
Super fast delivery, great prices
Great price and service thanks
Very nice product but I feel it is overpriced
Stirred in well it is lovely. Just as good as any Latte/cappuccino.