Maxwell House Rich Blend Instant Coffee Granules Tin 1x750g
£21.25 £31.95
Unavailable
🚚 Next Dispatch:
3pm Every Working Day for Same Day Dispatch
Free Delivery On Orders Over £60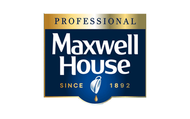 A medium roast instant coffee with a rich and full flavour of Maxwell House.
Perfect for use in a kitchen at work or a small catering outlet with a kettle or boiler.
Tin Size: 1 x 750g
Payment & Security
Payment methods
Your payment information is processed securely. We do not store credit card details nor have access to your credit card information.
Maxwell House Rich Blend Instant Coffee Granules Tin 1x750g
Pack Size: Single Unit
Drink Type: Black Coffee
Brand: Maxwell House
Case Size: 1 x 750g
Excellent product. Always delivered quickly
Great product, great value
Great price. Love the coffee. Quick delivery. Thanks
Great product, excellent value for the money. Excellent service as always
I have used Maxwell House coffee for years and love their blend and taste. Surprisingly difficult to get now as supermarkets don't sell it anymore. That's a shame and I really don't know why but Coffee Supplies Direct do sell it and I get my favourite coffee from them.
Good expiry date, the same coffee as I used to buy from the supermarket but delivered to the door, only firm I use now.