Tassimo
|

SKU:

TASS-KENCO-FLAT-WHITE-5
Tassimo T Discs Kenco Flat White Case
£18.95 £24.95
Unavailable
Case Size: 40 TDiscs (5 x 8)
40 servings per case that's £0.47 per serving
🚚 Next Dispatch:
3pm Every Working Day for Same Day Dispatch
Free Delivery On Orders Over £60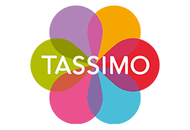 Kenco Flat White Case Of 5 Packets. The Tassimo Kenco Flat White is a perfect balance between velvety steamed milk, and rich intense coffee.
This rich, full-flavoured coffee combines expertly roasted coffee with a smooth, creamy textured milk topped with a thin layer of foam. With less milk than a latte, the flat white has stronger coffee intensity and is specially designed and brewed to perfection.
8 x 7.0g Espresso- 8 x 20.5g (18ml) Creamer from Milk
Each case = 40 large 235ml servings Each packet = 8 large 235ml servings
Payment & Security
Payment methods
Your payment information is processed securely. We do not store credit card details nor have access to your credit card information.
Tassimo T Discs Kenco Flat White Case
Drink Type: Flat White
Brand: Kenco
Beverage: Flat White
Cup Size: Large
Allergen Info: Contains MILK
Case Size: 40 TDiscs (5 x 8)
Ingredients
Cream (from MILK) (43%), Roast and Ground Coffee (25%), Sugar ,MILK Protein Concentrate, Water, MILK Minerals, Salt, Thickener (E414), Acidity Regulator (E331)
Allergen Info: Contains MILK
Nutritional Facts
| | Per 100 g | Per serving (310 ml) | % per serving (310 ml)* |
| --- | --- | --- | --- |
| Energy | 130 kJ / 31 kcal | 305 kJ / 73 kcal | 4% |
| Fat | 2 g | 4.8 g | 7% |
| (of which saturates) | 1.4 g | 3.2 g | 17% |
| Carbohydrate | 5.9 g | 7.5 g | 2% |
| (of which sugars) | 2.5 g | 5.8 g | 6% |
| Fibre | 0.1 g | 0.3 g | - |
| Protein | 0.3 g | 0.8 g | 2% |
| Salt | 0.11 g | 0.25 g | 4% |
Great service
Arrived very quickly and was just what we wanted at a competitive price.
Brilliant
Excellent service. Great price quick delivery , will always use this company.
Tassimo T Discs Kenco Flat White Case
Excellent product packaged well at a good price
my coffee
very good service prompt & efficient
Podback Bags
Hi coffee superb and on time as always but wrong Podback bags in parcel. Aluminium ones instead of ones for Tassimo pods as was my order. I can't use these bags. Thanks Cheryl Drew
My latest order.
This was not going to be a complaint, but your review submission system refused to connect me to your website; I now have to write the whole thing out again! Firstly, although I appreciate that this is not your direct concern, Royal Mail did not deliver my order when they said they would; however, they DID keep me up to date with the position. Secondly, I ordered a box of 5 packs (i.e.40 drinks) of Flat White and a box of 5 packs (i.e. 40 drinks) of Cappucino. What I received/was given was a box of Flat White and a box (i.e. 80 drinks) of Cafe au Lait! If this product is the same price or more, I do not mind. I would like to know whether or not you have discontinued the Cappucino line, and replaced it with the Cafe au Lait line, or whether this was a simple error on your part. Thirdly, I was not able to order any Podback bags this time, as I have done previously. Please advise me whether you have ceased supplying the bags with orders, whether this was a mistake on your part, or whether I was looking in the wrong part of your website! Thank-you.
Tassimo T Discs Kenco Flat White Case
Good price, quick delivery and product is excellent. Next best to having one in the cafe!