Tiziano Bonini Dolce Gusto Compatible 3x16 Espresso Classico Coffee Pods
48 servings per case that's £0.20 per serving
🚚 Next Dispatch:
3pm Every Working Day for Same Day Dispatch
Free Delivery On Orders Over £60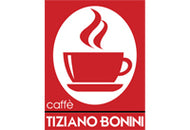 The Tiziano Bonini Espresso Classico capsules are compatible with Dolce Gusto® coffee machines.
Bonini's Espresso Classico is spicy with a slight fruity note, typical Arabica from Central America and Brazil, which together with a hint of rugged and refined make a rounded body. Blend: 70% Arabica - 30% Robusta.
Payment & Security
Payment methods
Your payment information is processed securely. We do not store credit card details nor have access to your credit card information.
Tiziano Bonini Dolce Gusto Compatible 3x16 Espresso Classico Coffee Pods
Drink Type: Espresso
Intensity: 6
Brand: Tiziano Bonini
Usage: NESCAFÉ® Dolce Gusto®
Case Size: 3 x 16
Ingredients
Roasted and ground coffee.
Packaged in a protected atmosphere.