Tiziano Bonini Dolce Gusto Compatible 3x16 Espresso Decaffeinato Coffee Pods
48 servings per case that's £0.20 per serving
🚚 Next Dispatch:
3pm Every Working Day for Same Day Dispatch
Free Delivery On Orders Over £60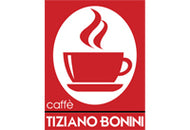 Tiziano Bonini's Espresso Decaf is perfect who those who do not want to give up the pleasure of coffee. The Espresso Decaffeinated Coffee capsules have a perfect mix between taste and lightness and work in your Dolce Gusto machine.
Payment & Security
Payment methods
Your payment information is processed securely. We do not store credit card details nor have access to your credit card information.
Tiziano Bonini Dolce Gusto Compatible 3x16 Espresso Decaffeinato Coffee Pods
Decaf: Yes
Drink Type: Espresso
Intensity: 5
Brand: Tiziano Bonini
Usage: NESCAFÉ® Dolce Gusto®
Case Size: 3 x 16
Ingredients
Roasted and ground decaffeinated coffee.
Contains 0.1% Caffeine.
Packaged in a protected atmosphere.