Tiziano Bonini Dolce Gusto Compatible 3x16 Espresso Seta Coffee Pods
48 servings per case that's £0.20 per serving
🚚 Next Dispatch:
3pm Every Working Day for Same Day Dispatch
Free Delivery On Orders Over £60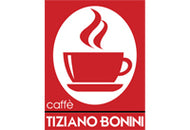 A fine 100% arabica blend providing a soft and velvety taste. High-quality coffee from Central and South America are combined to give a bouquet with almond notes. The cream has a light brown colour and it's evident on palate some aromas of flowers and a delicate-acidulous note. There is also a persistent aftertaste rich of cocoa flavour. A fluent espresso like the "Silk".
Payment & Security
Payment methods
Your payment information is processed securely. We do not store credit card details nor have access to your credit card information.
Tiziano Bonini Dolce Gusto Compatible 3x16 Espresso Seta Coffee Pods
Drink Type: Espresso
Intensity: 58
Brand: Tiziano Bonini
Usage: NESCAFÉ® Dolce Gusto®
Case Size: 3 x 16
Ingredients
Roasted and ground coffee.
Packaged in a protected atmosphere.